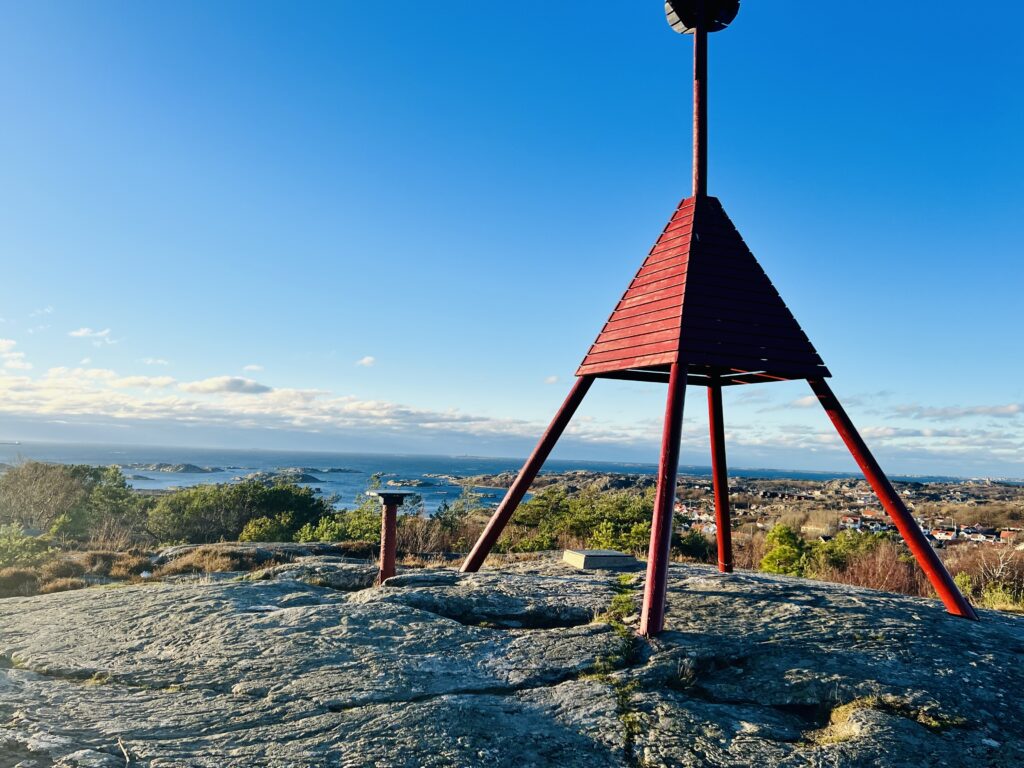 Paris has the Eiffel Tower, New York the Statue of Liberty, and Gothenburg has its archipelago.
The archipelago is a string of pearls of islands off the coast to the north and south of the Göta River delta. The smaller islands to the south are part of the city of Gothenburg. You easily reach them by public transport. Simply take a bus or streetcar to Saltholmen and hop on a ferry taking you out.
The archipelago is a must-see for any Gothenburg visitor
We have designed an archipelago tour with our visitors in mind. A smörgåsbord of things that make our archipelago unique.
The focus lies on the island of Styrsö, the largest one in the southern archipelago. The walking tour will take you on a journey almost 13,000 years back in time. Back then, the island was still wholly submerged in the sea but began to emerge as part of the land rise. You will walk through our forest, four distinct settlements, and also enjoy beaches and coastline.
We'll end it with a yummy lunch in the present day, at our local pub, Öbergska. The building has an exciting history of smuggling, strong women and entrepreneurism.
Built over two-hundred years ago, our local heritage foundation owns the building. They operate a museum, a gallery and a beautiful herb garden there. The café is operated independently, and they serve contemporary Swedish kitchen, but inspired by tastes from all over the world.
Here are a few keywords to give you an idea of the tour: ice age, stone age, bronze age, Vikings, unique nature, stunning views, and delicious food. Combined into a coherent story by Gothenburg's favorite VIP tour guide. He has lived here for more than twenty-five years and consequently knows the island and its long history intimately. He speaks several languages, has a great sense of humor and his storytelling is legendary!
Read more about the tour here.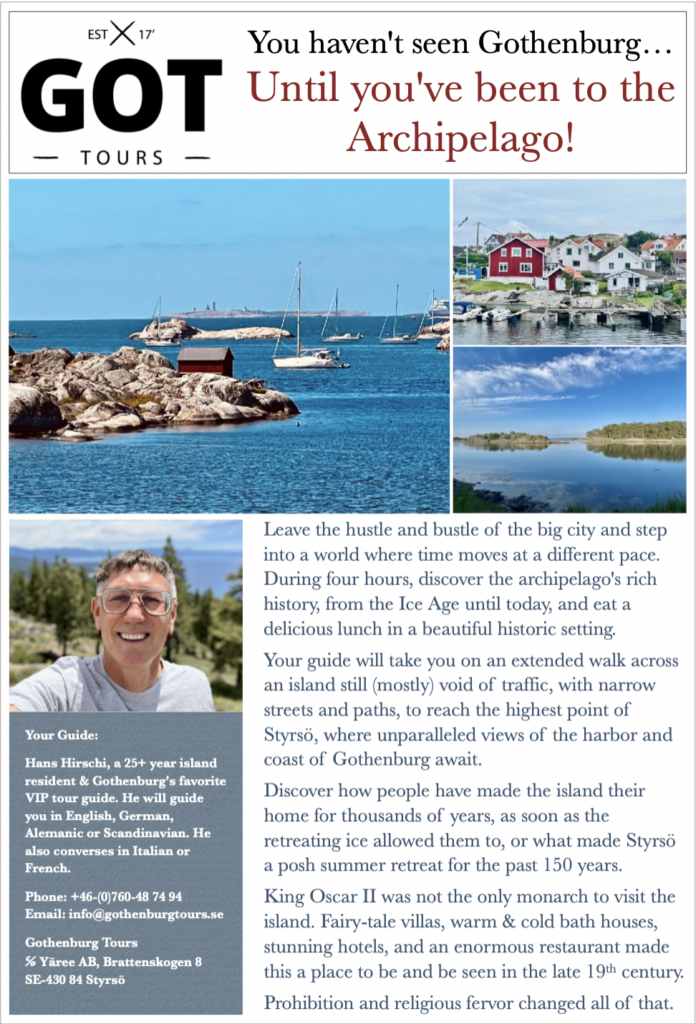 Contact us for more information, pricing, and booking of your tour!