Gothenburg Tours is the result of thirty-one years (and counting) of discovering our hometown. Let's step back to 1991 and a young Swiss university student, Hans Hirschi, arriving in Gothenburg. He's on an excursion with twenty fellow students, a research assistant, and their professor. The goal of the trip: to immerse themselves in Nordic culture and history.
One year later, one student returned to Gothenburg to study literature at the University of Gothenburg. Hans Hirschi still lives in the area today, which he has called home for over thirty years.
He graduated from university in 1993 and found his post-graduate studies into Henrik Ibsen interesting but not leading anywhere. He embarked on a corporate career in learning and development that has taken him around the globe many times, both as an executive and as a teacher/instructor.
2017: from a hobby to a passionate business
Over the years, countless friends and colleagues from around the world have passed through Gothenburg, visiting Hans Hirschi and/or his family. And he's taken them to see the sights. As a student of Nordic philology (the knowledge of the Nordics), he's always been interested in the history, geography, culture, etc. of his hometown. Over the years, he's amassed a tremendous amount of–call it–Jeapardy-knowledge about the region.
As a full-time author, Hans decided to use the downtime in his writing to guide visitors professionally. But not in front of a bus with a microphone in hand, parroting the same memorized phrases ten times a day to hundreds of tourists, but to take his guests by the hand and show them his Gothenburg, based on their interests, their likes. In 2017 we founded Gothenburg Tours as a business, not just a hobby.
Billionaires, celebrities, and birthday trips with Grandpa
Working with hotels, cruise lines, and a few travel agencies but mostly in direct contact with his clients, Hans Hirschi has had the pleasure to guide some very interesting people around his hometown. Naturally, our lips will forever be sealed as to who they were, and what we discovered together. But each tour was different, from the mode of transportation, the sights we saw, the order in which we visited places, the stories told, or the places where we stopped to eat. To Hans, each guest is equally important, and he adjusts his pace, or the stories to his guests, whether they are eight or eighty years old.
Your guide: Hans Hirschi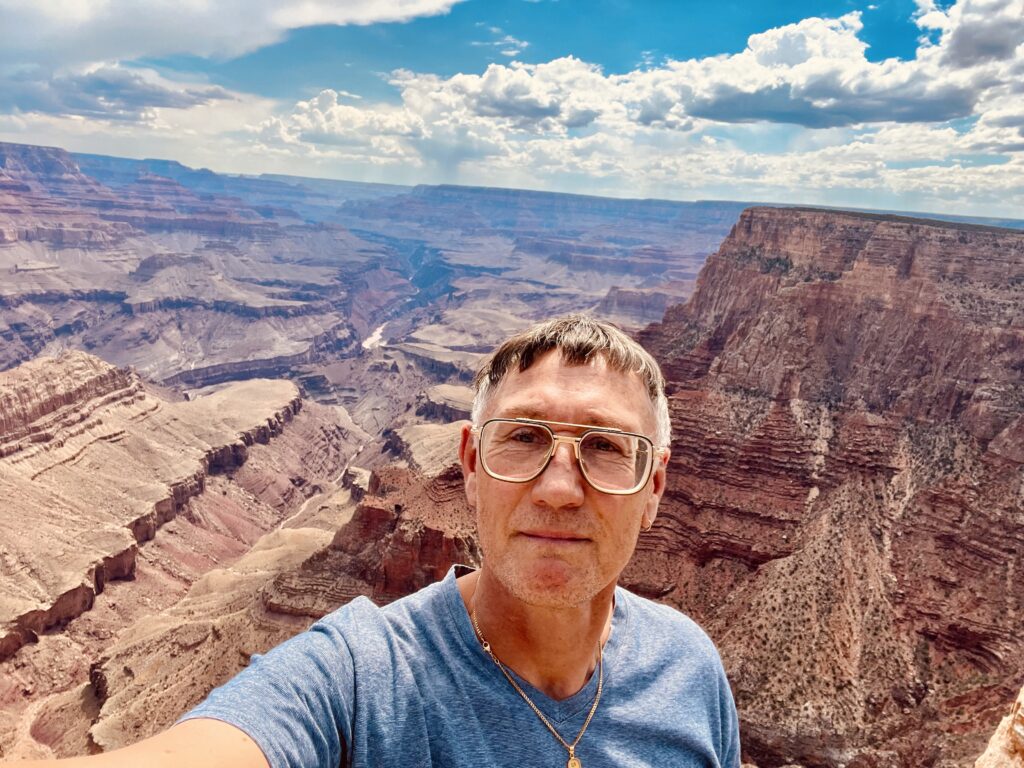 A frequent traveler, father to a ten-year-old, and writer of twenty-six books, you'll meet a guide who's still curious to learn new things. He loves to discover even more quaint stories to delight his guests with, and he is an endless source of anecdotes from his businesses, his artsy background, or his many travels. If you're curious to learn more about Hans, visit his website.

Hans speaks four languages fluently and will be able to guide you in English, Swedish/Scandinavian, Alemannic, German, Italian, or French. Hans has been called a force of nature, and whether you meet him for a two-hour walk downtown or a couple of days to travel across the region, he'll take excellent care of you!
That is our promise.