Our customers and the people we work with are everything to us. Without them, there would be no tours to offer. We listen to their input and feedback to improve their time with us, and to provide future guests with an even better experience.
Customer testimonials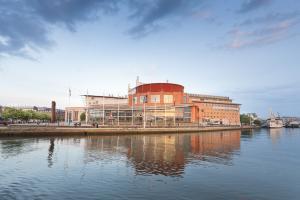 "My time in Gothenburg was like a fairy tale come true and it wouldn't have been possible without the attentiveness and passion of Hans's hospitality and kindness. His knowledge about the surrounding nature and land deepens my appreciation for his beautiful city and country! I experienced the best of what Gothenburg has to offer including the Opera House which was a personal favorite. He was super smart and shared some fun and interesting facts along the way! " – Frazan Adil Kotwal, Opera singer, Stuttgart, two full days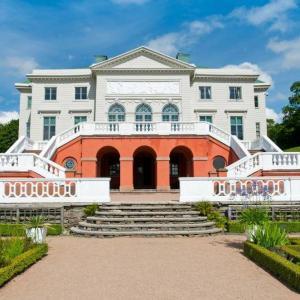 "I had a great time with Hans when I visited Gothenburg. He took me to Gunnebo Castle which was lovely. A little, hidden gem which I never would have discovered on my own. Hans is a great choice to show you around his city: friendly, knowledgeable and entertaining." – British visitor with two hours on their hand on their way from the airport to meetings
"They all had a great time! Thanks so much for making the extra steps to ensure it was special for them. I will certainly recommend others to use your services and for my next visitors." – A client who's family I looked after for two days while they were in meetings.
Our partners
Whether you need a black car for your stay or maybe wish to spend some time visiting the islands by boat, we've got you covered. We work with great partners who can offer customized solutions for you, just as you'd expect from us. Cars from different makers and sizes and transportation by boat from small craft to luxury yacht. Whatever you need and the flexibility you count on.
We often get asked about the restaurants we recommend. No, they're not our cousins and we do not get a kickback unless you treat us to the meal. But these are places that we ourselves go to eat. Therefore, we know that you won't be disappointed. We would never take a guest to a restaurant we haven't been to before. Guaranteed!