Our customers and the people we work with are everything to us. Without them, there would be no tours to offer. We listen to their input and feedback to improve their time with us, and to provide future guests with an even better experience. As we value the privacy of our guests, we don't name them unless they specifically approve it. Below are some of the most beloved letters we've received. If you've traveled with us in the past and would like to leave a much-appreciated review, we'd be most grateful.
Customer testimonials
"I can't begin to express how grateful I am for your understanding, patience, and knowledge in our tour today. My husband has been going through a lot and having an extra set of hands to help with [our son] was amazing. You were professional, friendly, and such a delight. I wish you were in every port!
Thank you again for such a wonderful day. " – Cruise guest, United States
---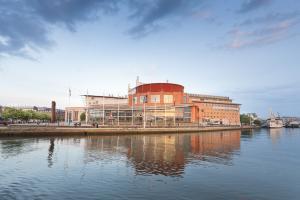 "We just loved it.
Hans has an encyclopedic knowledge, a love of nature, and the archipelago, which are contagious. He has the gift of being able to share with us the wonder and beauty of this magical place.
Hans is able to adapt the program to our interests, for instance, the walk in the woods and by the coastline, the observation of wildlife, the characteristics of the local architecture and community, etc. Excellent! We thoroughly recommend Gothenburg Tours and Hans.
Carlos and Jean" – Carlos & Jean Pimenta, Estoril, Portugal
---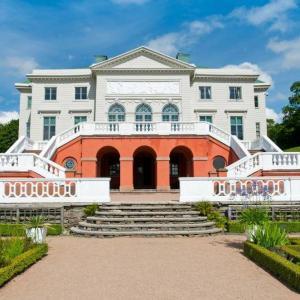 "We spent the full day with Hans touring Gothenburg, and every moment was packed with great information or interesting conversation. We saw everything from the oldest buildings right out to the tiny islands in the ocean, and the statues and forests in between. Hans puts effort into making the tour feel personal and for you to feel like an important guest of his. Couldn't recommend more!" – Jess Philips, Wellington, New Zealand
Our partners
Whether you need a black car for your stay or maybe wish to spend some time visiting the islands by boat, we've got you covered. We work with great partners who can offer customized solutions for you, just as you'd expect from us. Cars from different makers and sizes and transportation by boat from small craft to luxury yacht. Whatever you need and the flexibility you count on.
We often get asked about the restaurants we recommend. No, they're not our cousins and we do not get a kickback unless you treat us to the meal. But these are places that we ourselves go to eat. Therefore, we know that you won't be disappointed. We would never take a guest to a restaurant we haven't been to before. Guaranteed!