"Göteborg, we love you!"
When I moved to Gothenburg in 1992, it was to study. It was a different city then it is now. The wounds (scars?) after the disappeared shipyards were still gaping on the north shore of Göta River, yet there was an optimism in town, something that really appealed to me.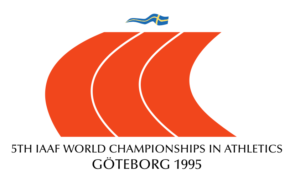 Gothenburg had recently been awarded the IAAF Athletics World Championships and the year 1995 proved to be pivotal for how we locals viewed our town. Perfect weather, huge crowds, and amazing competitions made those days memorable to anyone who'd been there. In the local amusement park, our tourist organization kept showing a short movie while we waited to see the city from what was then a turning viewpoint (since turned into a freefall attractions) about various parts of town, and I'll never forget the slogan: "Göteborg, we love you!"
A rapidly changing, but friendly city
Yeah, yeah, I know, corny. BUT, us Gothenburgers really do love our city, and we hurt when things don't go well, and we love to show her to our visitors. As a Gothenburger, I am proud of the city I live in, the progress we make, the way the skyline is changing, new business sprouting, in life-science, computer science, new buildings, including landmark Karlavagnen.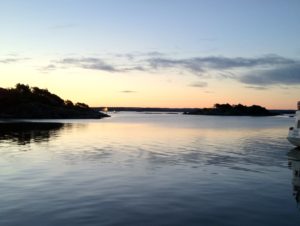 I've lived here, in the archipelago, for over twenty-five years, and with all the cultural happenings, the infrastructure investments (roads, railway, tunnels), and all the new food places and cafés, this is an exciting time to visit Gothenburg. On this blog, I'll share (weekly, that's the plan) some of my favorite places.  Keep in mind, there are loads of them, there's so much to do, which is why Condé Nast, the Guardian, the Independent and many U.S. papers keep referring to Gothenburg as a top tourist destination. Did I mention that we are really friendly here?
What about that name?
You probably wonder: Gothenburg? Göteborg? Huh? They say a dear child has many names, and our city was built by Scots, Germans, Dutch, and Swedes, so it's no surprise that it's been translated, just like many other great cities. In Swedish, it's Göteborg, Gotenburg is our German name, Gotemburgo our Spanish/Italian and Gothenburg our English one, but you can also hear "Goteborg" or "Göteburg". But don't worry, whatever name you use is fine with us! 🙂

I'll grant you this though, the aforementioned film uses the Swedish name. For a while, we had a mayor who insisted that we use the Swedish name, even in international marketing.  The year after he retired, things slowly went back to normal and we now use Gothenburg again, mostly, but the city's official marketing logo is still a reminder of that 'era', although I like their twist on it, using the internationally mostly inexistent "ö" and turn it into a call to action: GO to Gothenburg!
This blog
I moved to Gothenburg twenty-six years ago to study. I'm still here, and I love my hometown. I've learned a lot about our history, culture, and I know a great many places to visit. I've been showing people around here for as long as I've lived here. I'd love to show you around, too, virtually, here on this blog, and personally, during a visit.
I'll add photos here, too, but let me finish with a tip of someone who uploads the most beautiful pictures of our town on Instagram, daily. Don't miss her account: https://www.instagram.com/goagoteborg/
Meanwhile, if you have questions, feel free to reach out to us. Any tips on what to write about? Suggestions are welcome.