Good question: what if you don't know what to expect, what to see?
In a previous post here, I underlined the importance of talking to your tour guide, to let them know what you want to see, do. This has prompted some reactions, both online, on social media, but I've also received an e-mail, from Paul, living in Manchester. He writes:
"…but what if I don't know what do see, what to do in a new destination? Clearly then, a standard tour may be a better option for me, to get a flavor of what the place is all about?"
Allow me to clarify…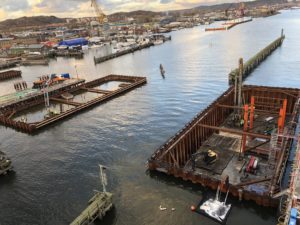 First a big thank you to Paul for his e-mail. I do understand your point, and tour companies selling standard tours make it very well, in destinations all over the world. I'd not want to see my post or this company as a competitor to those offerings. We're a complement, for the most part.
If you spend a week or more at a destination, if you have plenty of time, I think those off-the-rack tours can be very valuable. We recently spent two weeks on Madeira and spent one day on one of those hop-on-hop-off buses as a means to get an overview of Funchal.
There are pros and cons to everything
But with every offer, there are pros and cons. With a standard tour, you have no choice. You're either in, or out. You get to see things you want to see, and you'll be dragged to see things, or do stuff you don't care for. As I exemplified in my very first post, one of my personal pet peeves is shopping on tours. For someone else, it may be architecture, or museums, or…
Trust your guide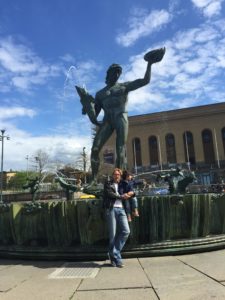 So what if you don't know what to do, what to expect. Trust your guide. We've lived in our cities for a long time, we know what people tend to like. I've guided visitors through Gothenburg since 1992, and I know what people like to see, and what they will wrinkle their noses at.
The whole point of customizing is to provide that little extra. Allow me to exemplify: say you love architecture, building techniques. I could spend days just showing you different buildings here, I could show you differences in Sweden's building standards, fire safety and even take you to homes to see how we actually live. One tiny topic, we could 'nerd' for days!
Any information you provide makes your tour better
I maintain: the more information you provide your guide, the better and interesting your tour will be. You don't need to know your destination, but I presume that you do know what you like, and if you tell me to just surprise you, I can do that, too. But you'll forfeit the right to complain about my choices… 😉
Make sense? Welcome to Gothenburg. Contact us here.