Your tour guide isn't clairvoyant, probably…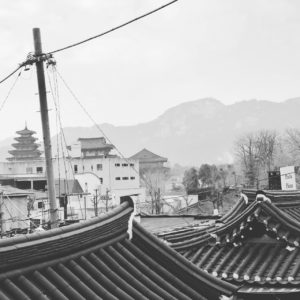 Greetings from Seoul, where I am currently on a business trip, doing research for a coming novel.
I thought this would be a good time to talk briefly about how important it is for the customer to give their tour guide as much information as possible about the things you would like to experience, to maximize the value of your time together.
After all, your experience of your destination will depend greatly upon the information you impart on your tour guide because they can't know what interests you or not.
There are different kinds of tours
There are two kinds of tours really: the straight off the rack tours that you can get everywhere, be it by bus or from an authorized tour guide. They are obligated/encouraged to show you a minimum number of things that are considered "must see" or "should see" of a certain place. Then there are customized tours, where nothing is given.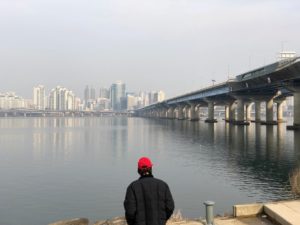 Most tour guides that I have worked with will ask you the question: what would you like to see. If they don't, I would already be skeptical. However, sometimes you travel to a destination you know little to nothing about, and knowing what to see may be difficult. In that case, be generic, talk about your interests in broad terms: culture, or architecture. History. Even that will help your tour guide to take you places that will leave you wanting to come back for more.
When you know what you want…
Sometimes, as I did this week, you may have very specific reasons for a visit and you are looking for very specific items. To make the most of your trip, please give the guide as much information as possible. Tell them why you visit, what you want to see, experience, learn.
This week in Seoul, my guide and I had pretty much exhausted "my" needs after day one. I did, however, continue to explore on my own. For the second day, I told him to take me to "his Seoul", the city the locals live in. I wanted him to show me things off the beaten track. I wanted to see neighborhoods & sights, that tourists normally don't get to see, aren't interested in etc. This resulted in a very interesting day. He even took me to his personal favorite by the Han River. From there, I asked that we visit the National Assembly since we were just a few blocks away.
Not knowing is the biggest challenge
Not knowing anything about your destination can be an issue. Or if you don't really have a clue as to what you want to see/do. That is the biggest challenge, both for you and your guide. You risk being disappointed if the tour guide takes you to places you find boring. It is also really challenging for a tour guide to prepare a tour if they don't know the client's interests.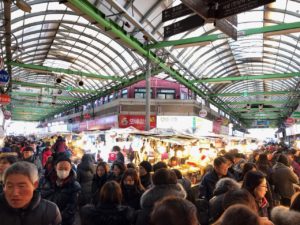 Here's what you can do to help: tell them about your interests. More importantly, tell them what you do NOT want to see/do. My family and I have a long-held dislike for shopping. We've been to far too many "off the rack" tours where frequent stops at various souvenir shops are a mandatory ingredient. These days we always make a point of telling the guide that we do not, under any circumstance, want to stop for shopping. On the other hand, some people want to buy souvenirs. Others may be looking for a cool second hand or vintage store. Some will want to sample local cuisine. Tell your guide what you want. Don't hold back. You'll all be happier if you communicate your expectations openly.
Must see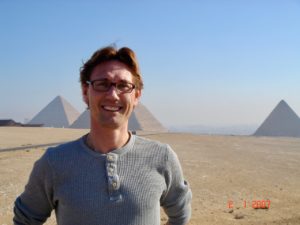 All destinations have their "must-see" attractions. Visiting Cairo without seeing the pyramids would be a cardinal sin. Traveling to London without seeing Big Ben would be a bummer or Paris sans Eiffel Tower.
You get my drift. However, it took me eight or nine trips to New York before I'd discovered Central Park. These days, I do not visit New York without a walk in the park. Must see? It's not the Statue of Liberty, nor the Empire State Building or the Freedom Tower, but it certainly is a must for me. We all have our own definitions of "must-see". Your tour guide may have their own views. Keep that in mind.
You need a reason to come back…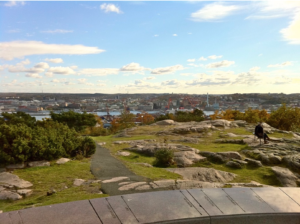 As my time here in Seoul comes to an end, I reconcile with the fact that even after four visits to Korea's charming capital, I am still no closer to having "seen it all". And what a shame would that have been. I'd have no reason to come back. But even in the tiniest of places I've visited, such as my beloved Gávtjávvrie (Ammarnäs), where there are no famous "sights", there are always reasons to go back. I could go hiking, experience the raw beauty of Mother Nature, visiting friends or learn more about the Sami culture.
In closing…
The more information you provide your guide with, the better. And even after the tour begins, feel free to provide feedback, based on what you've done so far. It helps both you and your tour guide to adjust the schedule and offer you a better experience of your destination. Because after all, that's in the interest of both of you.
Any questions? Please feel free to reach out to me. I'd be happy to answer them.