"It's raining men, hallelujah!" – If only, right?
What is it with raining men or "cats and dogs" anyway? I once taught a class in Singapore, with trainees from across Asia, some whose English wasn't as good. When suddenly faced with a downpour, I looked out the window (it was one of my first visits to Singapore, too) and – utterly amazed by the downpour exclaimed: "Look, it's raining cats and dogs…" Some of the trainees, unaccustomed with the expression, rushed to the window, taking it literally. Imagine their disappointment when it was just water…
Gothenburg & raining = a thing
I've lived in Gothenburg for twenty-six years, and yes, it rains a lot here. It's not actually as bad as our reputation claims if you look at the official statistics:
You can expect rain, more or less, every other day. That doesn't mean it will be pouring constantly!
We don't normally get tropical downpours here, but it's more what we in German would call  "Landregen"(steady rain)  and a drizzle, annoying but you hardly even need an umbrella. Rain also feels different in summer and winter. Summer rains are calmer, it's not usually windy so it's just raining.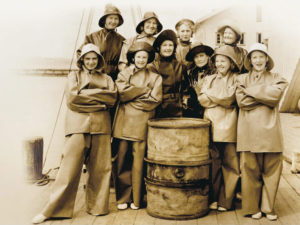 In the winter, when it's also blowing with gale force winds, our rains are like something taken from a Hollywood movie, horizontal and coming right at you. Still, not bucket loads, but don't bring an umbrella. It.Just.Does.Not.Work!
Instead, people here wear "oil garments", at least on the islands. They're not quite as practical in the city, but a waterproof coat with a hoodie, and you're good to go.
So what do you do?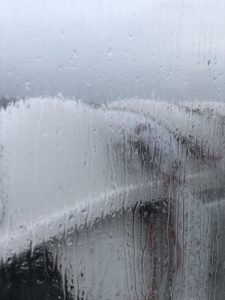 Loads! We have so many amazing museums, from our city museum where they often tackle historically sensitive topics, to our famous art museum with exhibits that focus on the "Nordic Light" (more later) to our Design museum, the Universeum with its amazing aquarium, or why not the Volvo museum?
Museum visits can be added at any time when the weather turns sour. If it's a short rain (we usually track weather radar around here and have a pretty good idea how bad it will be), you go for a Swedish "fika", i.e. coffee/tea and cake and enjoy a break. Or you could go shopping, or you could catch a movie (we show most movies in the original language, so always plenty of English spoken movies to see)
Sometimes, it's raining for days…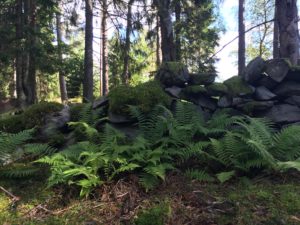 Let's not despair. It's not ideal. I agree. When I studied Nordic culture at the University of Zurich, one of our professors told us that research in the Nordics showed that visitors who enjoyed good weather on their first visit, would always return, addicted by the Nordic light, which is quite unique and which as inspired artists for centuries. On the flip side, those who had bad weather would never return. So yeah, bad weather up here means darker days, the walls of buildings are wet and dark, and it's easy to get the impression that this is a depressing place. We share that across all the Nordic destinations. It's part of our DNA.
However, that doesn't mean there aren't things to do. Dress properly and I promise you that a visit to a forest for a walk (less rain under its canopy). I promise you, the smells will make you feel quite relaxed and, depending on the month, we might even find mushrooms.
A visit to the ocean…
Or, you take that raincoat of yours for a walk to the coast. The worse the weather, the more impressive it can be. A storm around here is rarely dangerous (unless you're acting recklessly), but visually impressive. Sitting on a public transport ferry that's rocking in the waves, drinking coffee, or walking along almost overflowing jetties and beaches, watching waves crash against the boulders out west. Trust me, it's an unforgettable experience, and you'll completely forget that it's raining around you.
Rain can be annoying, but at the end, there's always a rainbow…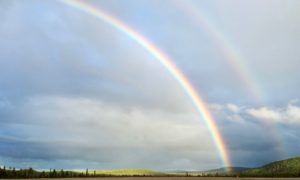 Sure, we all wish that our destinations were always sunny. It's why so many of us travel to the Mediterranean in the summer. I get that. But that's just not what we have up here. Instead, we offer lush greenery you don't find in many other places. You can't live here without embracing the rain.
And we know that after each downpour or drizzle, there's a chance to see a rainbow, and that's always something to look forward to!
Coming to Gothenburg means expecting rain. But I promise you, I'll make sure you'll want to come back again, despite what research says! Feel free to contact me to learn more.